Mechanical gloves
, also known as work gloves or safety gloves, are specialized types of gloves designed to serve various purposes in different industries and applications. The primary intent of mechanical gloves is to provide protection and enhance the safety of the wearer when handling specific tasks or working in hazardous environments. Some of the intended applications of mechanical gloves include: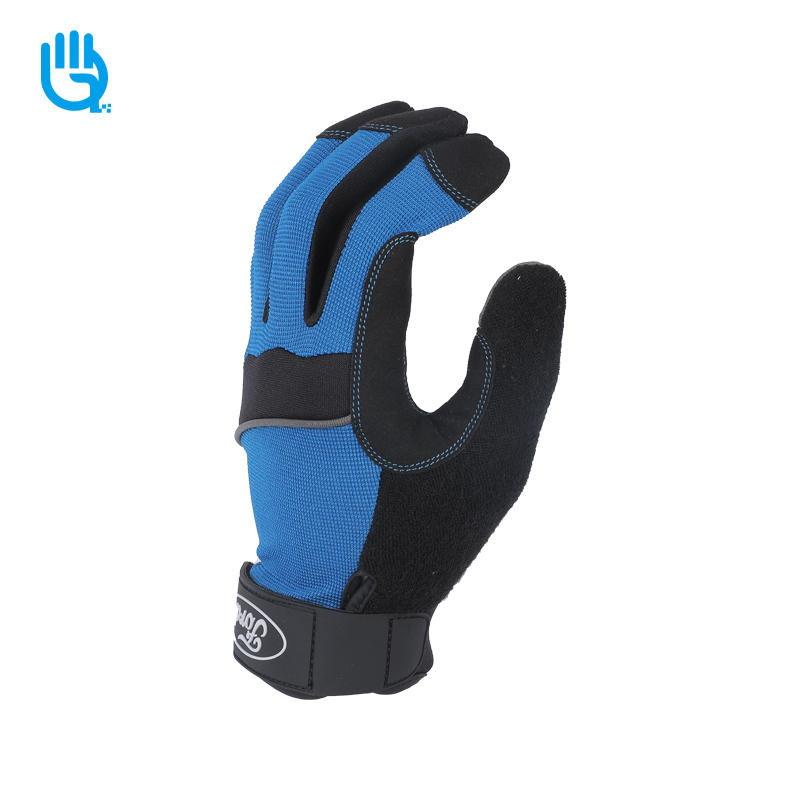 Industrial work: Mechanical gloves are commonly used in various industrial settings, such as manufacturing, construction, and engineering, to protect workers' hands from cuts, abrasions, punctures, and other injuries associated with handling machinery, tools, and sharp materials.
Construction and carpentry: Construction workers and carpenters often use mechanical gloves to shield their hands from potential hazards while handling heavy equipment, nails, sharp objects, and rough materials.
Welding and heat-resistant tasks: For welding and other tasks involving high temperatures or contact with hot surfaces, specialized heat-resistant gloves are used to protect against burns and thermal injuries.
Chemical handling: In laboratories, manufacturing facilities, and industries dealing with hazardous chemicals, chemical-resistant gloves are essential to protect against chemical splashes, burns, and skin irritation.
Gardening and landscaping: For outdoor tasks like gardening and landscaping, mechanical gloves with reinforced palms and fingers provide protection against thorns, sharp branches, and rough materials.
Automotive and mechanic work: Automotive mechanics wear mechanical gloves to protect their hands from grease, oil, sharp edges, and potential injuries while working on vehicles.
Electrical work: Electricians use insulated gloves to protect themselves from electrical shocks when working with live wires and electrical systems.
Healthcare: In medical environments, mechanical gloves, particularly disposable latex, nitrile, or vinyl gloves, are used to maintain hygiene and protect against contamination during medical procedures and patient care.
Food handling and service: In the food industry, disposable gloves are used to ensure food safety and prevent cross-contamination during food preparation and handling.
Sports and recreation: Some sports and recreational activities require specialized gloves for enhanced grip, protection, or support, such as in weightlifting, cycling, or motorcycling.
It is important to note that the specific design and materials of mechanical gloves can vary based on the intended application and the types of hazards they are meant to protect against. Proper selection and use of mechanical gloves are crucial to ensure the safety and well-being of individuals in their respective work environments.