Garden gloves are commonly made from a variety of materials, each with its unique properties and benefits. The choice of material depends on factors such as the intended use, durability, flexibility, and protection required. Here are some typical materials used in making garden gloves: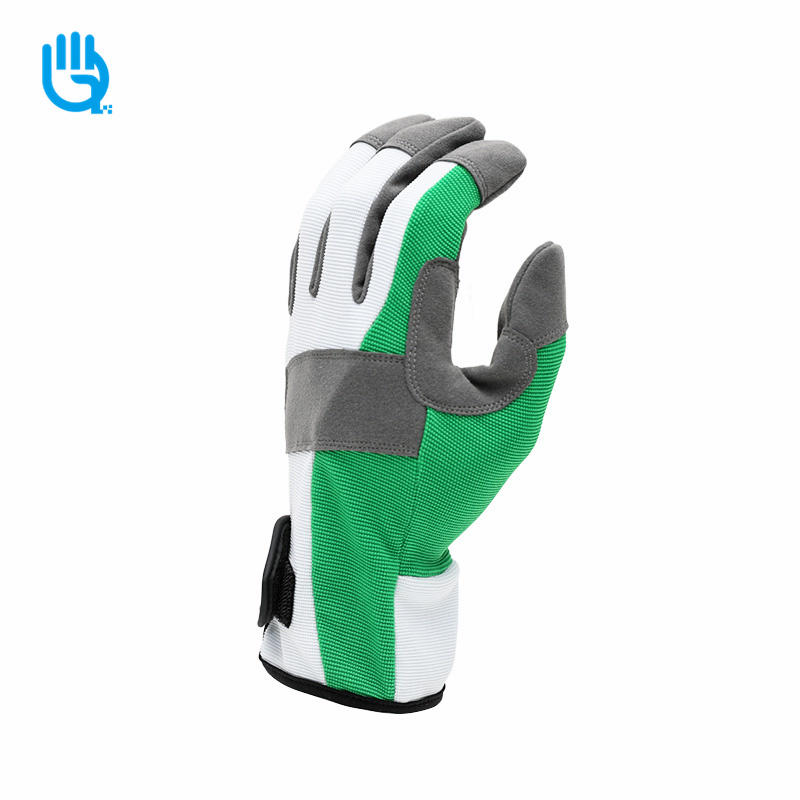 Cotton: Cotton gloves are lightweight and breathable, providing comfort for light gardening tasks. They are ideal for tasks like planting, weeding, and light pruning. However, they may not be as durable or protective as other materials.
Nitrile: Nitrile-coated gloves are popular for gardening because they are resistant to punctures, cuts, and some chemicals. They offer good grip, making them suitable for handling tools and wet conditions. Nitrile gloves are often used for tasks involving contact with soil, fertilizers, and certain pesticides.
Latex: Latex gloves are flexible and offer good dexterity, allowing you to handle small items with precision. They are water-resistant but not waterproof, so they are suitable for light gardening tasks in dry conditions. Note that some people may be allergic to latex, so it's essential to check for any allergies before using these gloves.
Rubber: Rubber gloves provide excellent waterproofing and protection against moisture. They are often used for tasks that involve handling water, such as watering plants or working in wet environments. Like latex gloves, some people may be sensitive to rubber materials.
Leather: Leather gloves are durable and offer good protection against thorns, sharp objects, and rough surfaces. They are commonly used for heavy-duty gardening tasks, such as handling branches, pruning rose bushes, or working with thorny plants.
Synthetic leather: Synthetic leather gloves are designed to mimic the properties of real leather but are often more affordable. They offer good durability and protection for medium to heavy-duty gardening tasks.
Neoprene: Neoprene gloves are waterproof and provide good insulation, making them suitable for cold and wet weather gardening. They offer protection against moisture, making them ideal for working in damp conditions.
Bamboo: Bamboo gloves are eco-friendly and biodegradable. They are often coated with latex or nitrile to improve grip and durability. These gloves are suitable for light gardening tasks.
When choosing
garden gloves
, consider the tasks you'll be performing, the comfort and fit of the gloves, and any specific requirements, such as waterproofing or protection against particular substances.