Determining the right size of
outdoor sports gloves
is important to ensure a comfortable and proper fit. Here's a step-by-step guide to help you determine the correct size for your hands: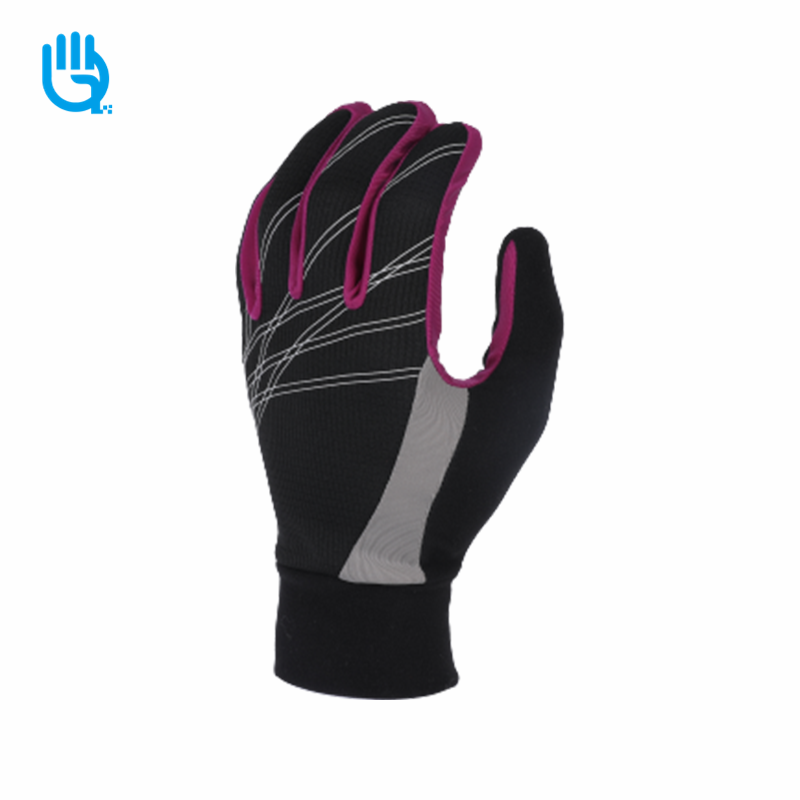 Measure your hand: Use a flexible measuring tape or a piece of string to measure the circumference of your dominant hand. Wrap the tape or string around the widest part of your palm, just below the knuckles. Make sure the tape is snug but not too tight.
Note the measurement: Once you have measured the circumference of your hand, note down the measurement in inches or centimeters.
Check the sizing chart: Consult the sizing chart provided by the glove manufacturer or retailer you're considering. Different brands may have slightly different sizing guidelines, so it's essential to refer to their specific chart.
Compare your measurement: Compare your hand circumference measurement to the sizing chart. Typically, the sizing chart will have a range of measurements corresponding to different glove sizes (e.g., small, medium, large, etc.). Choose the size that aligns with your measurement.
Consider finger length: In addition to hand circumference, also consider the length of your fingers. Some glove brands provide finger length measurements on their sizing charts. If you have long fingers or find that standard gloves are too short, you may want to choose a brand that offers options for longer finger lengths.
Try them on if possible: If possible, try on the gloves in person to ensure a proper fit. This allows you to assess the comfort and flexibility of the gloves. If you're purchasing gloves online, make sure the seller has a flexible return policy in case the fit is not suitable.
Remember that the fit may vary between glove types and brands, so it's always a good idea to follow the specific sizing recommendations provided by the manufacturer.