Gloves are protective equipment whose purpose is to cover and protect the operator's hands.
Gloves have a wide range of industrial applications: handling, thermal protection, cold protection, dielectric and chemical materials, cutting protection, etc.
The performance of the glove is related to the material used. The materials used depend on the work being performed: thick leather gloves for handling; latex, PVC, and nitrile gloves for laboratories and the chemical industry; metal mesh gloves to avoid cuts, etc.
Before choosing protective gloves, you need to ensure that they are resistant to the product to be handled, comfortable for the task to be performed, and certified to the appropriate standard.
Protective & High Performance Abrasion Resistant Impact Gloves RB101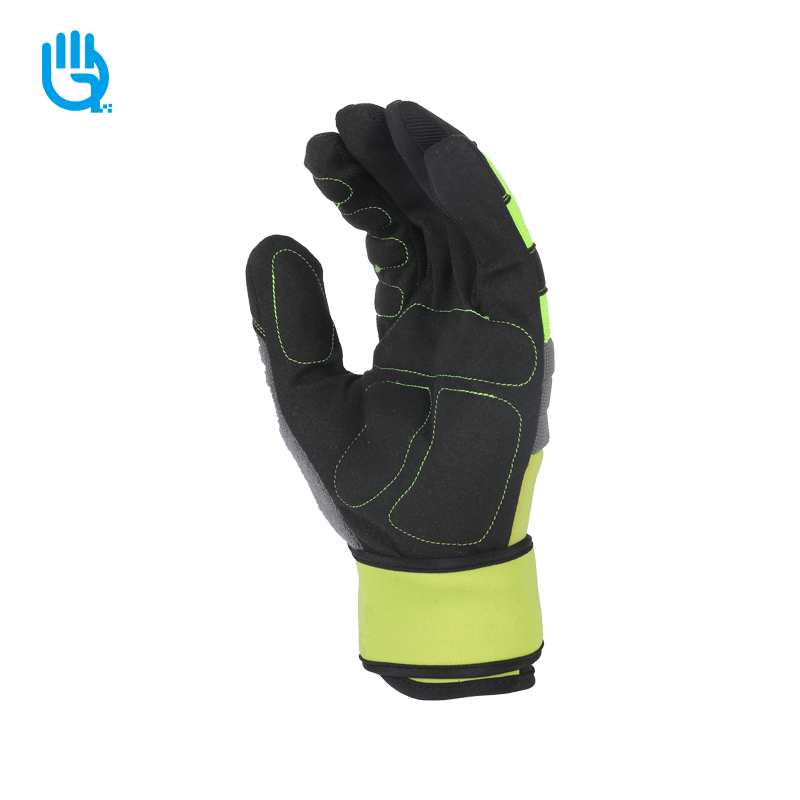 The high-performance microfiber material on the palm is wear-resistant and improves the wearing comfort of the gloves. The SBR pad inside the palm increases the grip and shock resistance of the hand; the high-density foamed EVA at the joints on the back of the hand provides high impact protection for the back of the hand; The pieces are sewn according to ergonomics to provide comfortable wearing of gloves with good hand shape and lightness and firmness; the cuff diving cloth is better suitable for joint shrinkage and protection of hand joints.
High-Performance Series: Protective Gloves
Sales Area: Worldwide
Protective & Protective Gloves
Applicable industries
·Mechanical operation
·Maintenance
·Achitechive
·Rescue operations