When choosing cut-resistant gloves as a risk prevention measure, in addition to considering materials, uses and prices, users also need to understand the limitations and care when using gloves, which can be found on the gloves' instruction manuals or labels.
1. Different anti-cut grades and performances, suitable for different workplaces. For example, when recycling medical waste or handling glass shards, a single metal cut-resistant glove should not be used. Because this glove is made of steel wire, there will be many dense small holes that can be penetrated by sharp instruments.
2. Gloves should be of appropriate size. If the size is too small, it will be uncomfortable to wear and restrict blood flow, which may easily cause fatigue; if the size is too large, the operation will be inflexible and easy to fall off. The choice of gloves should also pay attention to having sufficient protection. For environments where high-grade cut-resistant gloves should be used, low-grade cut-resistant gloves cannot be selected; for use environments that only require general cut-resistant gloves, there is no need to use high-grade cut-resistant gloves. These data can be found in the instructions for use of the gloves. For example, cut-resistant gloves in actual operation are not completely cut-resistant, only suitable for manually operated knives, and knitted fiber gloves cannot resist serrations or wavy blades.
Protective & High Performance Mechanical Impact Gloves RB104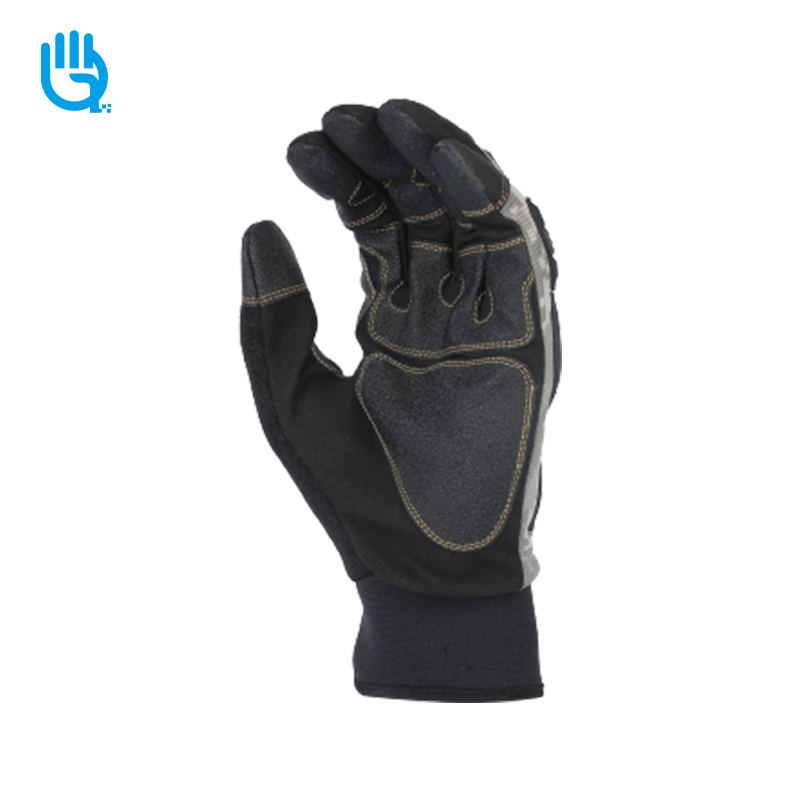 The high-performance microfiber material on the palm is wear-resistant and improves the wearing comfort of the gloves. PVC anti-slip leather is added on the palm surface to increase the grip and anti-slip properties of the hand; TPR anti-collision blocks are added to the joints and fingers on the back of the hand to provide high impact on the back of the hand Protection; finger bay finger shape, sewn according to ergonomics, providing a good hand shape of the glove and comfortable wearing of light and tight skin; cuff diving cloth, better suitable for joint shrinkage and hand joint protection.
High Performance Series: Protective Gloves
Sales Area: Worldwide
Protective & Protective Gloves
Applicable industries
·Mechanical operation
·Maintenance
·Achitechive
·Rescue operations