Protective and outdoor running gloves
are designed to keep your hands warm and protected while running in cold or inclement weather. They often feature insulation, wind-blocking materials, and waterproof or water-resistant properties. Some gloves also have reflective elements for increased visibility during low-light runs. They can also come with touch screen compatible fingertips to use your phone or other touch screen device without exposing your hands to the cold.
Protective & Outdoor Running Gloves RB401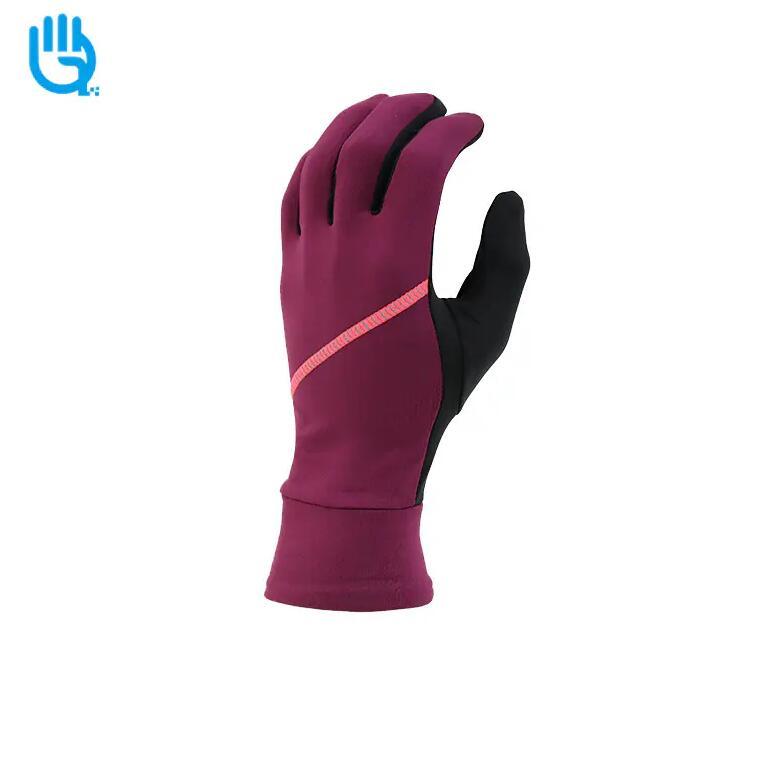 The elastic fleece fabric on the palm is soft and improves the wearing comfort of the gloves; the elastic fleece fabric on the back of the hand, with reflective strips on it, is convenient for night use and provides protection for the back of the hand; the index finger and thumb are equipped with conductive knitted fabric, which is convenient for mobile phones to answer calls and use electronic products , Finger bay finger shape, sewn according to ergonomics, provide good hand shape and comfortable wearing of light and firming gloves; brushed elastic cuffs are better suitable for joint shrinkage and protection of hand joints.
High Performance Series: Sport gloves
Sales Area: Worldwide
Protective & Sport gloves
Applicable industries
·Keep warm
·Ski
·Rock climbing
·Run