Protective work gloves are designed to protect hands from hazards such as cuts, punctures, impacts, heat, cold, and electrical hazards. Multifunctional work gloves typically have additional features such as touch screen compatibility, grip enhancement, or insulation. Some popular materials for protective work gloves include leather, kevlar, nitrile, and neoprene.
Protective & Multifunctional Work Gloves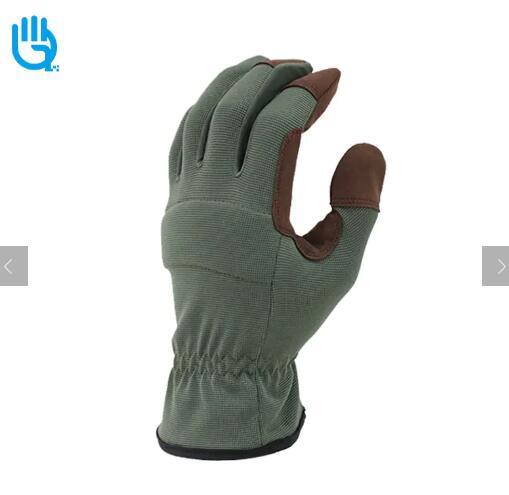 High-performance nubuck leather PU material on the palm is wear-resistant and improves the wearing comfort of the glove. The inside of the palm is cushioned with sponge, which increases the grip and shock resistance of the hand; the elastic stair cloth on the back of the hand and the sponge pad at the joint provide comfort and protection for wearing the glove. The function of the fingers; the shape of the fingers, the ergonomically sewn pieces, provide a good hand shape of the gloves and a comfortable wearing with light and tight skin.
High Performance Series: Protective Gloves
Sales Area: Worldwide
Protective & Protective Gloves
Applicable industries
·Mechanical operation
·Maintenance
·Achitechive
·Rescue operations