Protective and multifunctional oilfield safety gloves
are designed for use in the oil and gas industry. They typically provide protection against a variety of hazards such as cuts, punctures, chemicals, and extreme temperatures. Many oilfield gloves also feature additional features such as reinforced fingertips, anti-slip grips, and high visibility colors to improve safety and functionality in the field. The specific features of a pair of oilfield safety gloves will vary depending on the manufacturer and the intended use, so it is important to carefully review the product specifications before making a purchase.
Protective & Multifunctional Oilfield Safety Gloves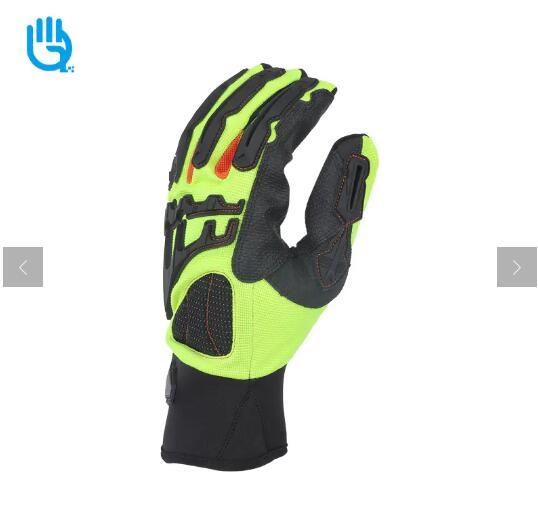 The high-performance microfiber material on the palm is wear-resistant and improves the wearing comfort of the glove. The surface of the palm is added with a wear-resistant anti-slip leather patch made in Taiwan, and the inner pad is SBR shock-proof sheet, which increases the grip and wear resistance of the hand; the joints on the back of the hand and the fingers TPR anti-collision block is added to provide high impact protection for the back of the hand; the shape of the finger bay finger is ergonomically sewn to provide a good hand shape of the glove and a comfortable wearing of light and tight skin; cuff diving cloth, better It is suitable for joint shrinkage and protection of hand joints.
High Performance Series: Protective Gloves
Sales Area: Worldwide
Protective & Protective Gloves
Applicable industries
·Mechanical operation
·Maintenance
·Achitechive
·Rescue operations