Safety gloves play a critical role in protecting hands from various hazards, preventing injuries, and enhancing overall workplace safety. Whether in industrial settings, construction sites, laboratories, or healthcare facilities, safety gloves serve as a vital line of defense against cuts, abrasions, chemicals, heat, and other occupational risks. This article explores the significance of safety gloves and highlights their key features, types, and benefits.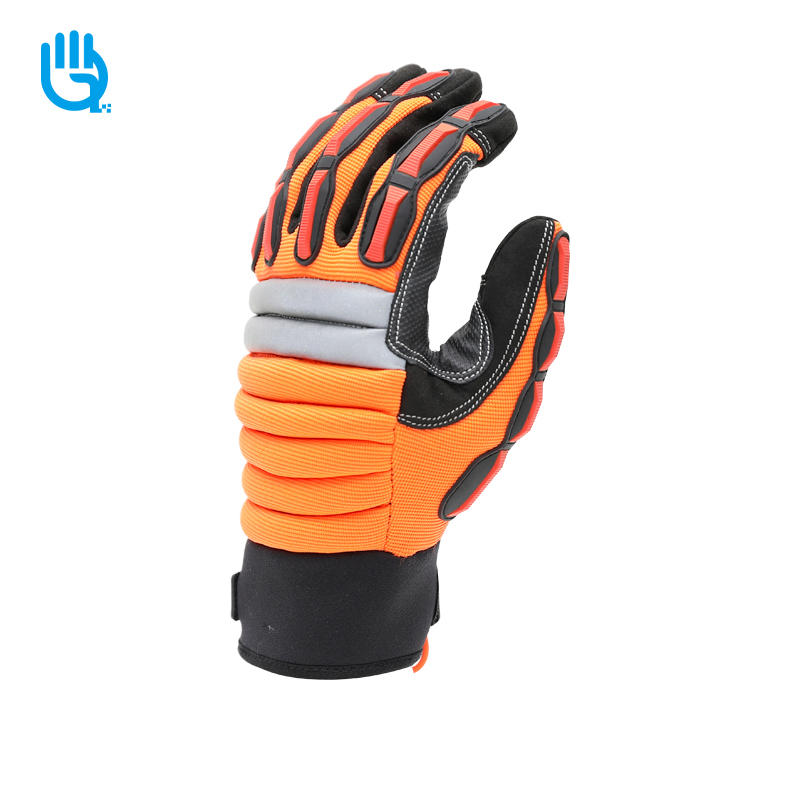 The Importance of Safety Gloves
Hand Injury Prevention: Hands are highly vulnerable to a wide range of hazards, such as sharp objects, rough surfaces, chemicals, extreme temperatures, and electrical shocks. Safety gloves act as a protective barrier, shielding hands from potential injuries. They minimize the risk of cuts, punctures, burns, and chemical exposure, thereby reducing the likelihood of accidents and promoting worker well-being.
Hazardous Material Protection: Many industries deal with hazardous substances, including chemicals, oils, solvents, and toxic materials. Safety gloves with appropriate chemical resistance properties provide a vital defense against these substances. They ensure that workers can handle and manipulate such materials safely, without compromising their health or risking contamination.
Enhanced Grip and Dexterity: Safety gloves are designed to provide a secure grip, even in slippery or oily conditions. This feature is crucial in various sectors, such as manufacturing, construction, and automotive, where workers need to handle tools, machinery, and objects. By offering improved grip and dexterity, safety gloves enable workers to perform tasks with precision and reduce the likelihood of accidental slips or drops.
Thermal and Heat Protection: In industries involving extreme temperatures or thermal hazards, safety gloves with insulation properties offer crucial protection. Whether it's exposure to extreme cold or high heat, specialized gloves help maintain an optimal hand temperature, preventing frostbite, burns, or discomfort. These gloves are particularly vital in industries like welding, glass manufacturing, and foundries.
Cut and Abrasion Resistance: Many workplace tasks involve sharp objects, rough surfaces, or the handling of abrasive materials. Safety gloves made from cut-resistant materials, such as Kevlar®, Spectra®, or high-performance polyethylene fibers, act as a shield against cuts, lacerations, and abrasions. They protect workers' hands from injuries caused by blades, machinery, or rough edges, ensuring a safer working environment.
Types of Safety Gloves
Disposable Gloves: Widely used in healthcare, laboratories, and food service industries, disposable gloves offer protection against contamination, pathogens, and chemicals. Made from latex, nitrile, or vinyl, they are lightweight, economical, and convenient for short-term use.
Leather Gloves: Commonly used in construction, welding, and general industrial applications, leather gloves provide excellent durability, abrasion resistance, and thermal protection. They are suitable for tasks requiring moderate dexterity and protection against rough surfaces.
Chemical Resistant Gloves: These gloves are designed to protect against chemical splashes, spills, and exposure. They are made from materials such as neoprene, nitrile, or butyl rubber, offering resistance to specific chemicals or groups of chemicals. Chemical resistant gloves are crucial in industries like pharmaceuticals, chemical manufacturing, and laboratories.
Cut-Resistant Gloves: Ideal for tasks involving sharp objects, glass handling, or metalworking, cut-resistant gloves provide protection against cuts, punctures, and abrasions. They are constructed using advanced materials, such as high-performance fibers, and are available in different levels of cut resistance.
Injury Prevention: Safety gloves significantly reduce the risk of hand injuries, protecting workers from cuts, burns, punctures, and chemical exposures. By preventing accidents, they contribute to a safer work environment and minimize the associated costs and productivity