There are a number of important factors to consider when selecting a pair of Fitness gloves. First of all, you need to know which type of hand shape you have. Then, you need to consider the material used for the gloves. Ideally, they should be made of breathable material. They should also be able to keep your hands dry so that you don't sweat too much while working out.
There are many different types of
fitness gloves
on the market. Some are general fitness gloves while others are designed specifically for CrossFit. The most important thing is to find gloves that are comfortable, durable, and effective for the specific type of movements you perform. Moreover, they should be versatile enough for your needs.
Choosing the right size for your hands is also a crucial decision. If the gloves don't fit properly, they will not give you a comfortable grip. They should be tight but not too loose. You can also choose wrist wrap gloves, which provide additional support for your wrists. Finally, choose a pair of gloves that has grip pads.
Another important factor to consider is the materials used for the gloves. You should choose gloves that are made of premium materials. These gloves are also durable and breathable. They can be easily cleaned and if they get dirty, you can replace them. You can even choose a pair with a lifetime warranty, which covers the material and any manufacturing defects.
Fitness gloves are useful for a wide range of sports, including weight lifting. The gloves protect your hands and wrists during the workout. It also helps prevent the tearing of the skin during heavy exercises. Moreover, it keeps your hands dry and prevents sweat from forming callouses, which can be very painful.
When buying fitness gloves, always ensure they fit your hands well. It's essential that they fit comfortably, as they provide support and stability during your workouts. The gloves should also be breathable, and allow for proper palm and wrist positioning. In addition, they should also be resistant to abrasions from the training surface.
For weight lifting, you should look for gloves that provide full palm protection. They also offer extra grip and support during heavy lifts. A pair of gloves with a reinforced leather wrap around the thumb also offers better dexterity. These gloves are also great for women, as the silicone grip in the palms is ideal for weightlifting.
For weightlifting, weight-lifting gloves are useful for the gym, because they allow for full range of motion. Additionally, these gloves feature adjustable wrists and palms and come with a storage bag. They are also good for protecting the hands from warts, if you're working out with other people who are wearing the same gloves. They'll also help you prevent injuries when using shared weights.
The second consideration is whether to use lifting straps or weight lifting gloves. Although these two types of gloves are useful for heavy lifting, these tools aren't beginner-friendly. They're used by bodybuilders and powerlifters. However, they do have distinct benefits and you should weigh your options before making a decision. A good pair of lifting straps can help you break your PRs on heavy lifts.
Protective & Protective Gym Gloves RB502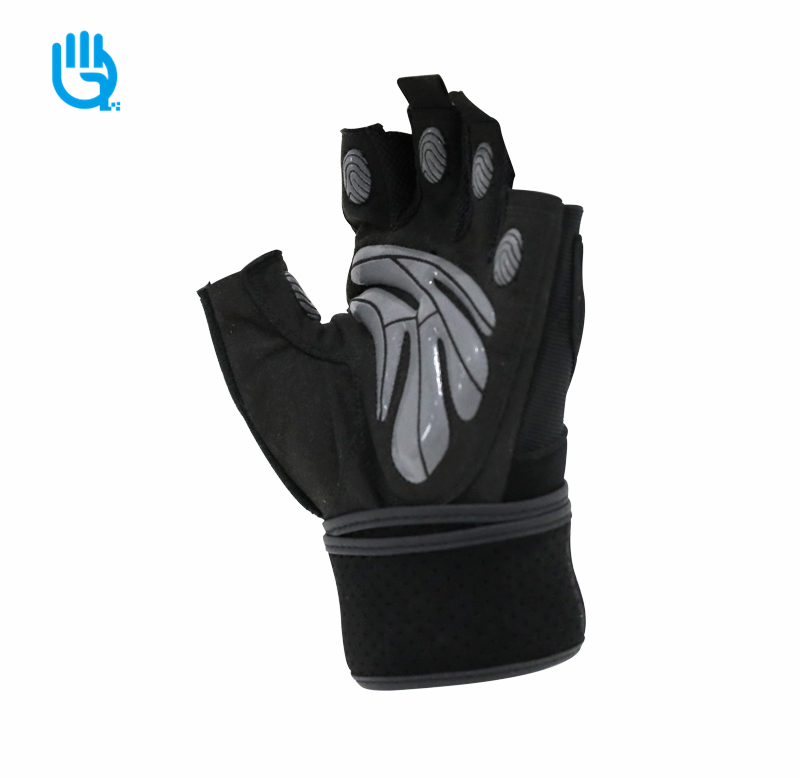 The palm is made of high-performance microfiber material, which is wear-resistant and improves the wearing comfort of the gloves. Microfiber patches are added on the palms, and silicone is printed on them. Block, provide strong protection for the back of the hand; five fingers are exposed, ergonomically sewn to provide a good hand shape and comfortable wearing; the cuffs are extended with bandages, which are better suitable for joint shrinkage and hand joint protection.