Weight lifting gloves can make your workouts more enjoyable. They protect your hands from calluses and blisters, help you hold stronger grips, and reduce stress on your wrists.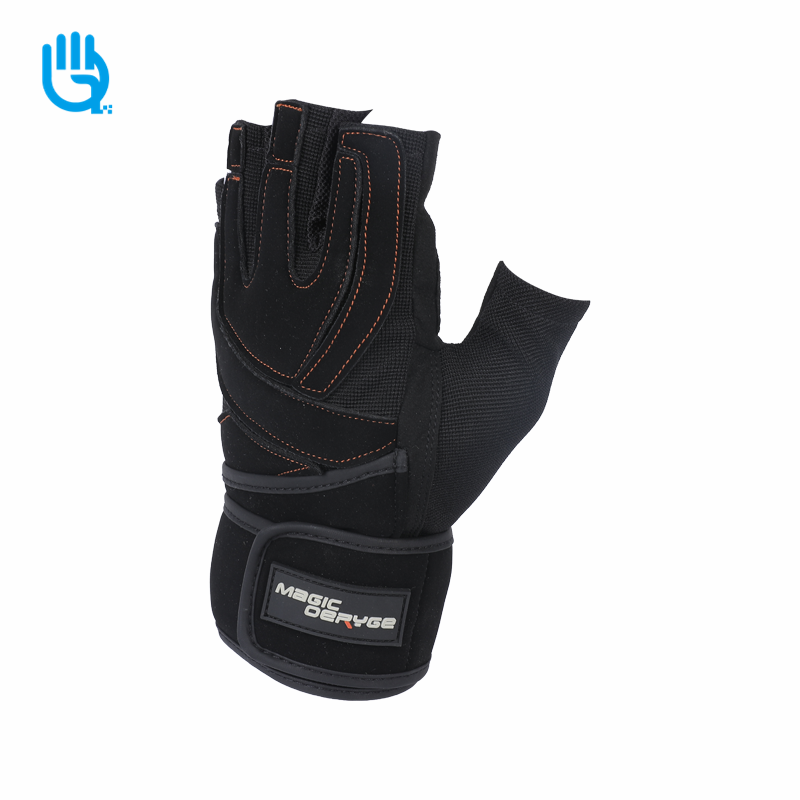 But before you invest in a pair, there are several factors to consider. Choosing the best fitness gloves for your needs is essential to getting the most out of your exercise routine.
Grip
Fitness gloves improve your grip during workouts, and they also protect your hands from blisters or calluses. They also prevent sweat from affecting your grip and can be used with a variety of exercises, including push presses and overhead presses.
They are a great alternative to straps for bodybuilders and powerlifters. They come in many different types, so it's important to weigh the benefits and disadvantages before choosing a pair.
Some gloves are made of leather, while others are made of rubber. Rubber is a good choice because it can be durable and long-lasting. It is also thermal and water resistant, so it is ideal for people who sweat a lot during their workouts.
Breathability
Fitness gloves allow you to hold weights and exercise equipment with a secure grip. They also help prevent calluses, blisters or other injuries caused by repeated rubbing of hand skin against equipment.
They also help keep your hands dry and cool, especially when you're prone to sweating. This allows you to focus on your workout without worrying about excessive hand sweat.
When choosing a pair of
Fitness gloves
, look for ones with a breathable material. These are often crafted with an open-back design that allows air to circulate around the palm.
These are great for gym-goers, fitness enthusiasts, cycling athletes and even bikers who like to wear their gear outside the gym.
These gloves are made of a skin-friendly and elastic Lycra fabric. They also feature a Curved Open design that provides perfect breathability and freedom during your workout session.
Wrist Support
Gloves offer wrist support, which means they protect the palms of your hands from twisting and spraining while lifting. They also help reduce the risk of injury to the tendons in your wrists.
While this doesn't mean you have to wear a wrist wrap in every workout, it can be helpful if you lift heavy weights frequently or if you have a preexisting wrist issue.
In addition to protection, gloves can also help you work out without worrying about blisters and calluses on your hands. These can be a nuisance and can prevent you from enjoying your workouts.
A great choice for weight lifters who want to protect their palms from calluses, these gloves provide full coverage so your hand stays safe. They are also breathable and comfortable enough to be worn throughout your entire workout. They are also easy to slip on and off with a secure grip. They come in a variety of colors and sizes for both men and women.
Style
Gym gloves are designed to enhance grip, protect hands and provide comfort during workouts. They can also help lifters prevent calluses on the hands that develop during heavy weightlifting.
Fitness gloves are made of a variety of fabrics and styles, but they all work in the same way: they help absorb sweat from your hands as you perform a workout. This reduces the chance that your barbell or dumbbell will slip and cause an injury, such as dropping it on yourself or another person.
Some gloves also feature wrist-support straps to assist lifting form. This can help reduce the risk of wrist pain during dynamic barbell movements, especially for CrossFitters.
Gloves are typically made from a leather material, though there are other options. These include neoprene, which can absorb sweat and dry quickly, and polyester fabric, which is breathable.