Fitness gloves
are a type of workout accessory that have gained popularity among fitness enthusiasts in recent years. These gloves are specially designed to protect the hands and provide a better grip during weight lifting and other forms of strength training. In this article, we will discuss the benefits of using fitness gloves and the different types available in the market.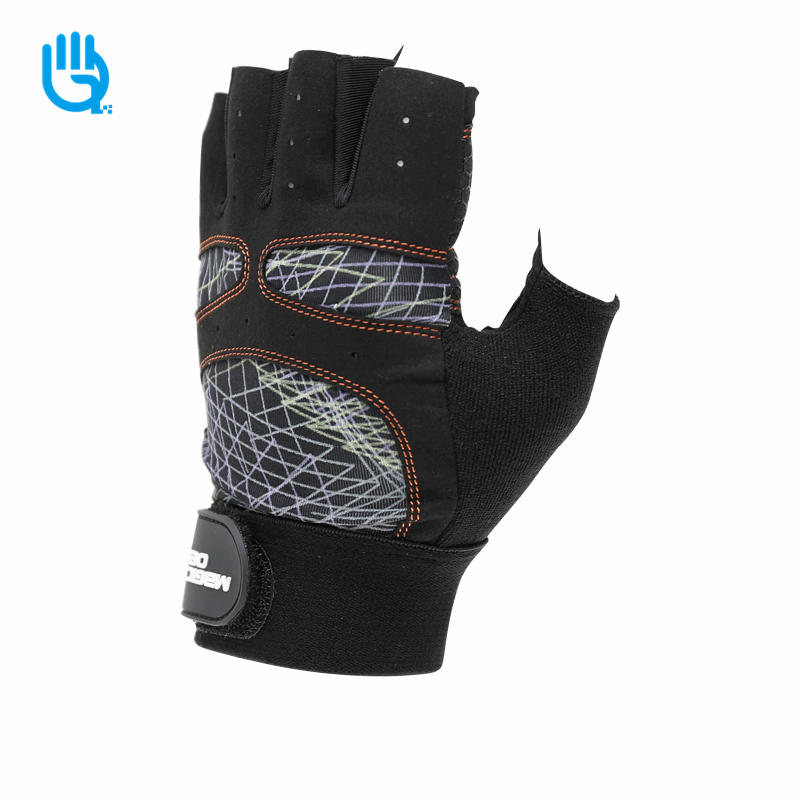 Benefits of Using Fitness Gloves:
Protection: Fitness gloves provide protection to the hands by preventing calluses, blisters, and other injuries that can occur during weight lifting. The gloves also protect against germs and bacteria that can accumulate on gym equipment.
Improved Grip: Fitness gloves provide a better grip by reducing slippage and enhancing traction. This allows for better control and stability during weight lifting and other forms of strength training.
Comfort: Fitness gloves are designed with padding and breathable materials that provide comfort and reduce hand fatigue during workouts.
Style: Fitness gloves are available in a variety of colors and designs, allowing users to express their personal style while working out.
Types of Fitness Gloves:
Full Finger Gloves: Full finger gloves provide complete coverage of the hands and are ideal for weight lifting and other forms of strength training. These gloves provide maximum protection and grip, but may limit mobility for some exercises.
Half Finger Gloves: Half finger gloves provide coverage for the palm and fingers, leaving the fingertips exposed. These gloves provide good grip and mobility for most exercises, but may not provide as much protection as full finger gloves.
Wrist Wrap Gloves: Wrist wrap gloves provide added support for the wrists, making them ideal for heavy lifting and exercises that put a lot of strain on the wrist joint.
CrossFit Gloves: CrossFit gloves are designed for high-intensity workouts that involve a combination of weight lifting, gymnastics, and cardio exercises. These gloves are usually made of durable materials and provide maximum protection and grip.