Gloves are worn in winter, not in summer! Is this really the case? Of course the answer is no!
If you don't wear cycling gloves, your palms will not turn into bears?
Of course, the function of wearing gloves when riding a bicycle is not only to prevent injuries when the car falls, but also has many other functions. It is definitely a must-have product for riding out.
1. Wind and cold protection
The most primitive function of gloves is to protect against wind and cold, and cycling gloves are no exception. When it is cold, riding without gloves is indescribable.
2. Sunscreen
Cycling gloves are so powerful, they can protect against wind and cold and also protect from sun. Especially for girls, there is nothing more distressing than tanning. If you are also afraid of tanning, then quickly put on cycling gloves. In summer, most friends will choose to wear half-finger gloves, but there is a disadvantage that it is easy to tan their hands like Oreos, and the black and white are clear. Therefore, whether to wear a full finger or a half finger in summer, everyone has to weigh it!
3. Shock absorption
Cycling "shocks" are generally more severe. If you don't wear cycling gloves, you will suffer more than 10,000 points of damage!! The shock absorption effect of gloves is still very good, who knows who uses them!
4. Anti-slip
How can you ride without sweating, and how can you not slip if you sweat? It's time to wear cycling gloves to prevent slippage.
5. Wipe sweat
Cycling gloves are also very convenient to wipe sweat, but Brother Li prefers to wipe sweat with a headscarf, which is convenient for everyone.
Protective & High Performance Mechanical Impact Gloves RB104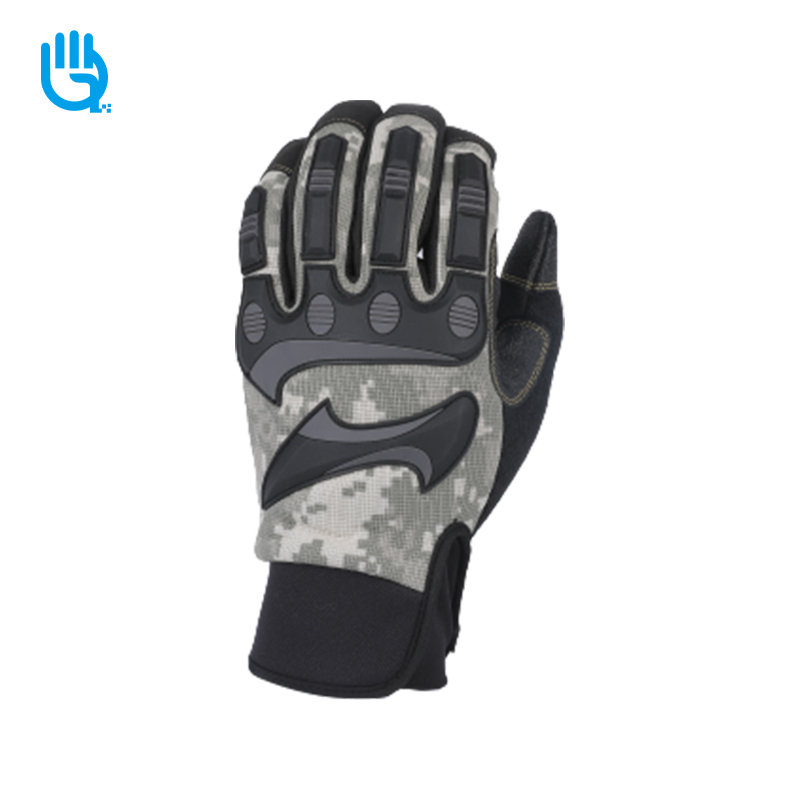 The high-performance microfiber material on the palm is wear-resistant and improves the wearing comfort of the gloves. PVC anti-slip leather is added on the palm surface to increase the grip and anti-slip properties of the hand; TPR anti-collision blocks are added to the joints and fingers on the back of the hand to provide high impact on the back of the hand Protection; finger bay finger shape, sewn according to ergonomics, providing a good hand shape of the glove and comfortable wearing of light and tight skin; cuff diving cloth, better suitable for joint shrinkage and hand joint protection.
High Performance Series: Protective Gloves
Sales Area: Worldwide
Protective & Protective Gloves