Protective gloves are an essential piece of safety equipment for individuals who work in a variety of industries, including construction, manufacturing, and warehousing. One of the most important types of protective gloves is back impact gloves, which are designed to protect the hands and wrists from impact injuries.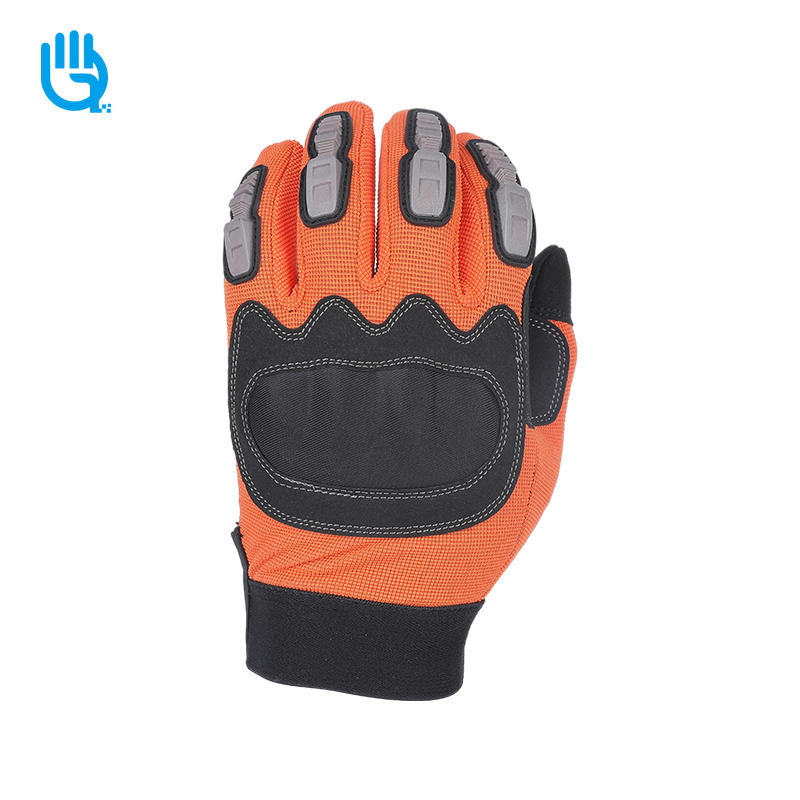 One example of high-performance back impact gloves is the RB106 glove from Ringers Gloves. This glove is designed to provide exceptional protection against impact injuries, while also delivering the high level of dexterity and tactile sensitivity necessary for precision work.
The RB106 glove features a unique design that includes a padded, impact-resistant back of hand and a reinforced, high-wear area in the palm. The back of the glove is constructed using a special blend of foam and thermoplastic rubber that provides excellent shock absorption, while also allowing for flexibility and ease of movement.
In addition to its impact-resistant properties, the RB106 glove also features a number of other performance-enhancing features. The glove's palm is made from synthetic leather that provides excellent grip and durability, even in wet conditions. The glove also features a neoprene cuff with a hook-and-loop closure that ensures a secure, comfortable fit.
One of the standout features of the RB106 glove is its advanced design for fingertip dexterity. The glove features a special "three-finger bridge" design that allows for greater control and sensitivity when handling small objects or performing intricate tasks. This feature is particularly important for individuals who work in industries such as aerospace or electronics, where precision is key.
Overall, the
Protective & High Performance Back Impact Gloves RB106
is an excellent choice for individuals who need a high-performance, protective glove for back impact protection. With its advanced materials and innovative design, the RB106 provides exceptional protection against impact injuries, while also delivering the dexterity and tactile sensitivity needed for precision work.