Gloves are very common in our daily life, whether it is men's or women's, full-finger gloves or half-finger gloves, there are various styles. Outdoor sports gloves are a kind of gloves, so how to choose the size of outdoor sports gloves? Let me introduce to you.
An
outdoor sports glove
with good fabric quality, with functions such as waterproof and moisture permeability, it can always keep the inside and outside of the glove dry. Therefore, it is very important to choose an outdoor sports glove with good fabric quality.
In outdoor sports, activities such as crossing the forest, climbing in the wild, skiing, etc. all need to hold the trekking poles with hands and climb the forest. After we put on gloves, our hands will be effectively protected from injury.
In order to adapt to the characteristics of outdoor activities, outdoor sports gloves should be designed with fasteners and lanyards on the bowl, which is convenient for taking off and wearing gloves, and can also reduce the probability of gloves being lost.
When choosing gloves, we should choose gloves that are the same size as our own palms, which can better ensure the heat preservation and comfort of hands, so as to better facilitate people to carry out outdoor sports.
Protective & Outdoor Running Gloves RB401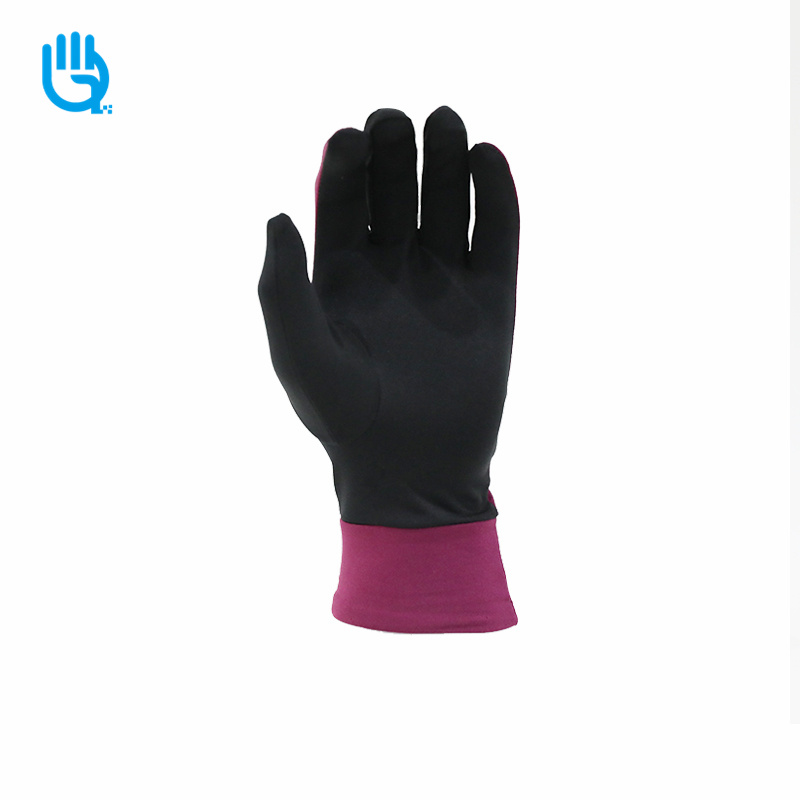 The elastic fleece fabric on the palm is soft and improves the wearing comfort of the gloves; the elastic fleece fabric on the back of the hand, with reflective strips on it, is convenient for night use and provides protection for the back of the hand; the index finger and thumb are equipped with conductive knitted fabric, which is convenient for mobile phones to answer calls and use electronic products , Finger bay finger shape, sewn according to ergonomics, provide good hand shape and comfortable wearing of light and firming gloves; brushed elastic cuffs are better suitable for joint shrinkage and protection of hand joints.
High Performance Series: Sport gloves
Sales Area: Worldwide
Protective & Sport gloves
Applicable industries
·Keep warm
·Ski
·Rock climbing
·Run